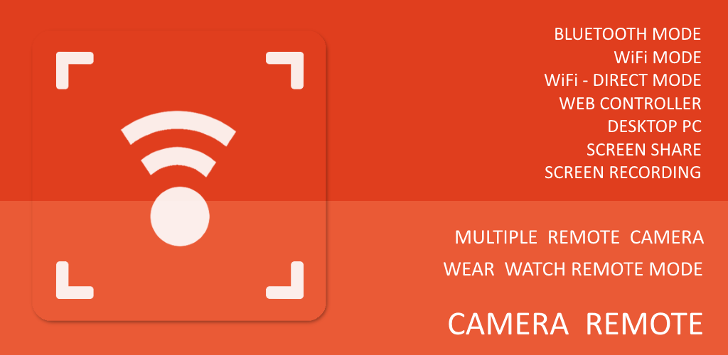 ABOUT APP and HELP
help_outline
Download app from google play store.
GENERAL HELP
help_outline
1. Camera Remote Android Application Visual Help
Camera Remote Main Functions:
1. Bluetooth Mode and WiFi Mode:

Multiple Camera Control


2. Remote Camera Control from another Android, Notebook, or Desktop PC.
3. Remote Viewfinder (realtime)
4. Record preview frames and play instantly.
5. Take remote photo, list, and dwonload images.
6. Change remote camera settings.
7. Change preview frame rates.


8. Galaxy Camera, Galaxy Gear, and MOTOACTV Smart Watch support.
NEW: Multiple remote cameras control on the same remote mode.
Information for Multiple Camera Control version Bluetooth connection.
If camera remote android app is having connection issue after update, try following procedures.
1. Uninstall the app from the both devices.
2. Un-pair bluetooth pairing from the both devices.
(new version app has multiple bluetooth connection identity)
3. Pair bluetooth from Android Settings Bluetooth section.
(try to initiate the bluetooth pairing from Android Settings.)
4. Install new updated version on the both devices.
5. If connection looses during the session, try to close app from the both devices and start app again.
6. Android KitKat Version (especially, nexus devices) have small issues with Remote Mode,
try them as Camera Mode if bluetooth connection is having issues with KitKat Nexus Devices.
(the issues may from KitKat Nexus Bluetooth power save functions)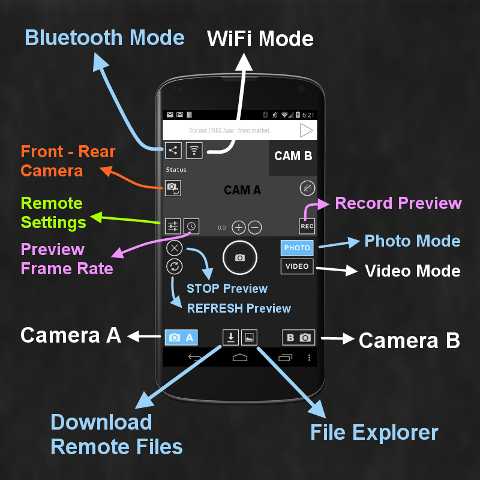 There are two (2) control modes available; Bluetooth and WiFi Mode.

A) Bluetooth Mode Connection
B) WiFi Mode Connection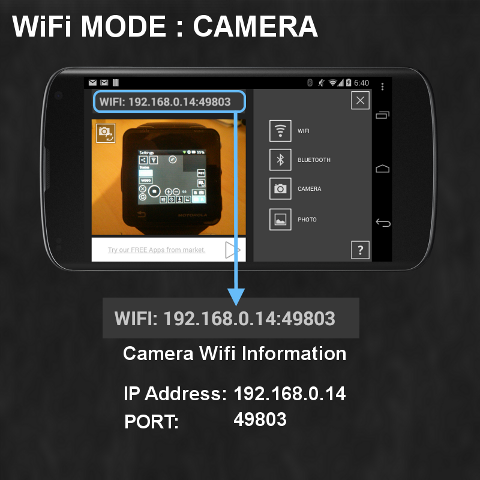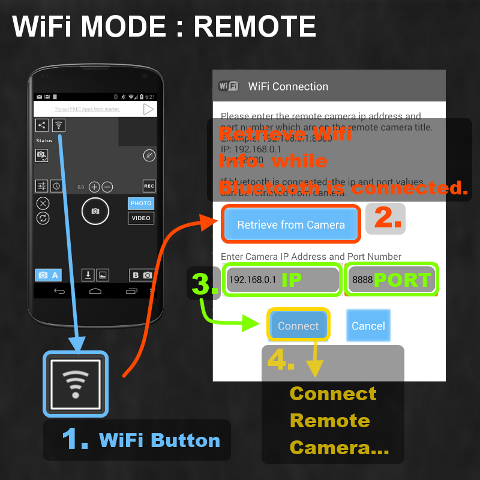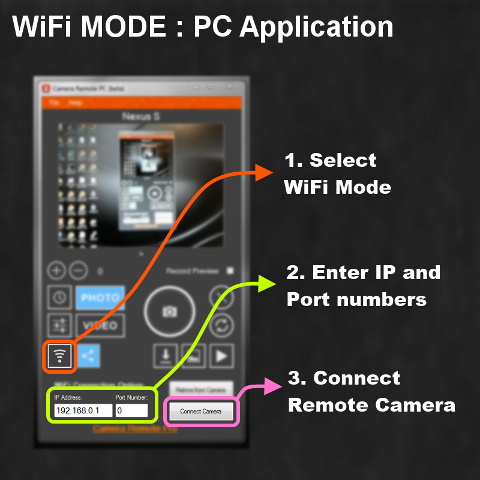 For video demo:
http://www.youtube.com/watch?feature=player_embedded&v=xNO1HG7pnEg
2. Download Camera Remote PC Application (Beta)
Latest Beta Version 8 (Windows): Multiple Camera Conrol Support
(V8 install info.: please un-install previous version first, and then install new version)
Direct link to the file; please download setup file from your computer. (copy link and paste to the web browser)