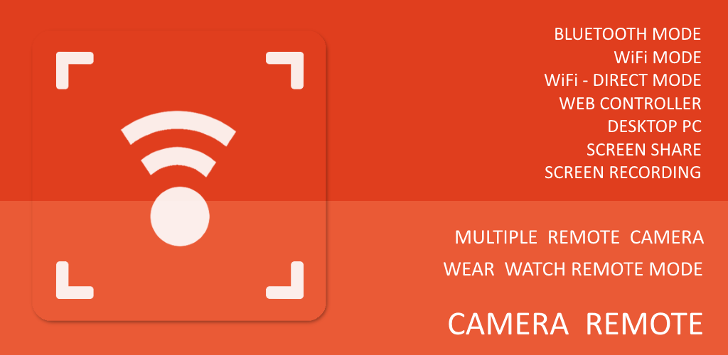 Camera Remote Bluetooth UWP (Universal Windows Platform) Application Feb. 2021
View Privacy Policy of all Camera Remote applications.
Universal Windows Platform (UWP) Application (PC Application)
Available to download from Microsoft App Store
Supported android apps:
Camera Remote Bluetooth
Camera Remote (Option 2 Camera Mode)
App name on the Microsoft App Store is Camera Remote Bluetooth.
Download UWP Application from Microsoft App Store
Download Application from busywww.com with develper's private certificate.
Camera Remote Ver. 3.0.4 Jan. 2021
SD Card file saving restored (enabled).
User could change and set default app folder for photo and video files.
It will be helpful for the large video files.
Some bug fixes.
Camera Remote Ver. 3.0.3 Dec. 2020
Main UI (user interface) update.
Many issues are resolved for newer android os versions.
Some app functions are removed on this update to reduce complexities for the app usage.
Wear watch (2.0) support has been moved into new app called Camera Remote Wear.
For older wear os (1.x) version, please download older app version (3.0.2).
Camera Remote Ver. 3.0.2 Oct. 30, 2019
Wear Watch Support has been restored.
Function includes: Live View, Photo Mode, Video Mode, Zoom, Self Timer, Remote Camera Settings.
When Camera Remote mobile app is installed, the wear app will be automatically notified and/or installed on the Wear Watch which is connected with mobile phone.
To start Wear Watch App, open mobile app Camera Mode and then click the Wear Watch icon. The Wear Watch app will be opened and the Live View will be started in moments.
To end or disconnect the wear app, click the Wear Icon at the mobile app camera mode again. Then, the wear app will be closed.
Minor WiFi mode issues has been fixed.
Camera Remote Ver. 3.0.1 July. 30, 2019
App has been restored from older version 2.9.0.
Current version (3.0.1) excluded the Wear Watch support; to use wear app, please download the version 2.9.0.
There are issues on the Web Control Mode; newly updated Google Privacy Policy and permission would preventing the web mode and user profile reading functions.
In the near future, app would be updated with Wear Watch support and issue fixes.
Camera Remote PC Sync Update, Jun. 07, 2017
Version 2.8.9 Update, Jun. 06, 2017
Remote sound mode.
From remote and sync mode, user could get remote sound from camera devices.
When remote sound is enabled, the remote preview images will be paused during the sound session.
If camera mode and remote mode devices are close each other, the echo and noise will be produced. Try to use ear-phone or head-phone when both devices are closer each other when sound mode is enabled.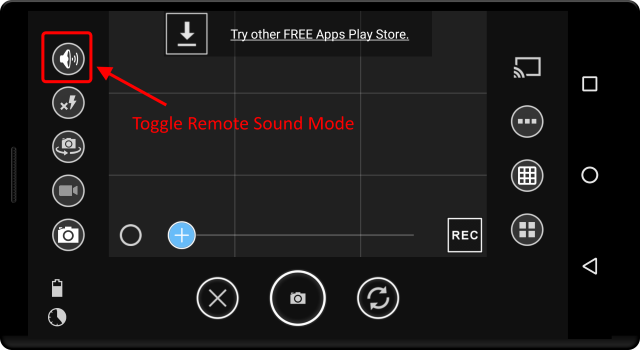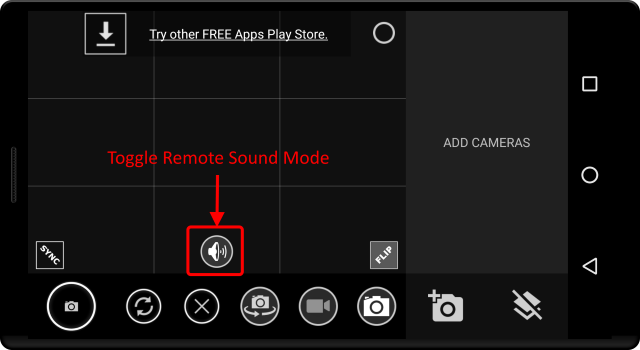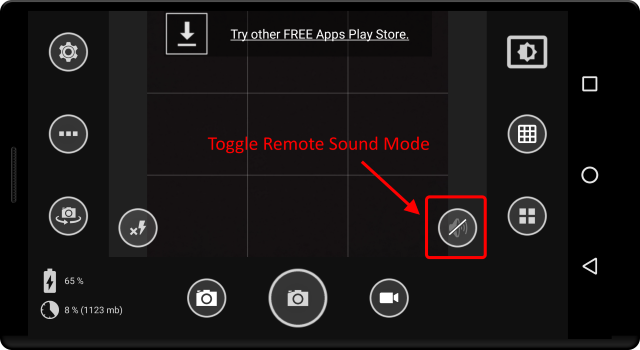 Version 2.8.4 Update, Feb. 19, 2017
GENERAL HELP
help_outline