Following articles are from old versions, to see more recent information please go to CameraRemote.aspx
Camera Remote Android Application
1. Camera Remote Android Application Visual Help
Camera Remote Main Functions:
1. Bluetooth Mode and WiFi Mode
2. Remote Camera Control from another Android, Notebook, or Desktop PC.
3. Remote Viewfinder (realtime)
4. Record preview frames and play instantly.
5. Take remote photo, list, and dwonload images.
6. Change remote camera settings.
7. Change preview frame rates.
8. Etc...
There are two (2) control modes available; Bluetooth and WiFi Mode.

A) Bluetooth Mode Connection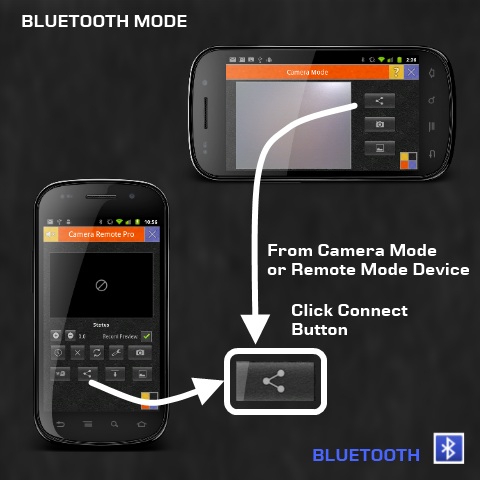 B) WiFi Mode Connection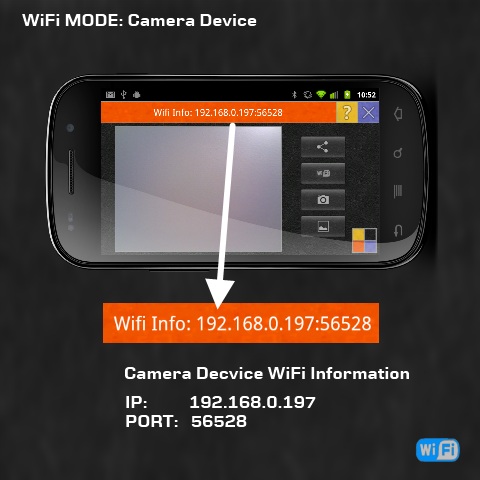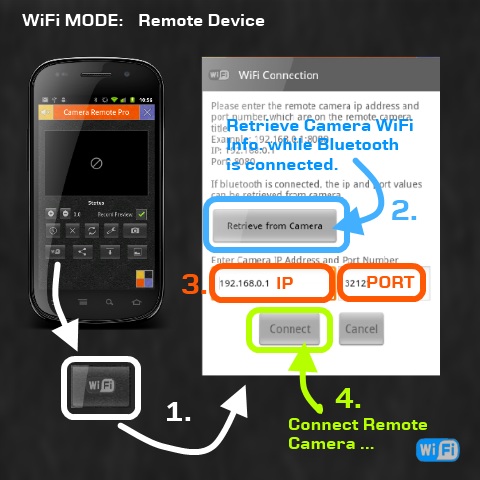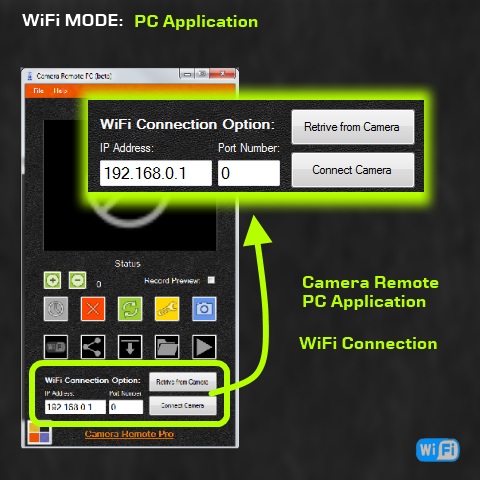 For video demo:
http://www.youtube.com/watch?feature=player_embedded&v=xNO1HG7pnEg