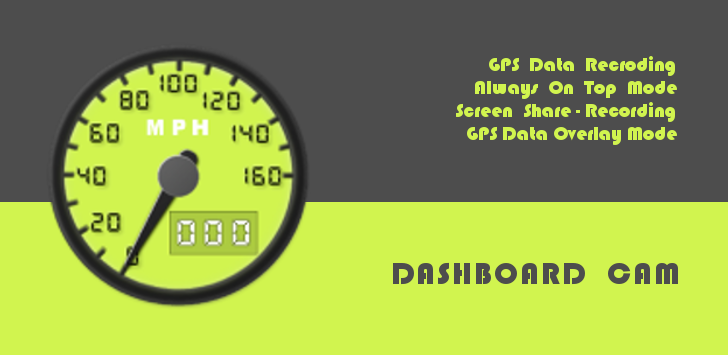 ABOUT APP and HELP
help_outline
Download app from google play store.
GENERAL HELP
help_outline
1. Dashboard Cam supports External Bluetooth GPS.
With external gps, the gps data accuracy will be improved in good rates. And it would be very useful in various situations.
1. Gps signal acquiring will be improved a lot.
2. Useful under the circumstances like forest, downtown city, or similar locations where gps signal is weak or blocked.
3. For the android devices without real gps devices or only with a-gps function, user now could enjoy all the application functions.
Usage (requirement) of External GPS Functions

1. External Bluetooth GPS Receiver with SPP protocol.
2. GPS units interface is designed to meet the NMEA requirements.
3. When external gps is paired and connected while Dashboard Cam is running, the application will use external gps data instead of the internal gps data.
4. Paring and connecting external gps functions are included in the application.
5. If external gps connection is lost, the available internal gps data will be used again.
6. External gps connection menu is located at the main application item menu.
A) Pair External Bluetooth GPS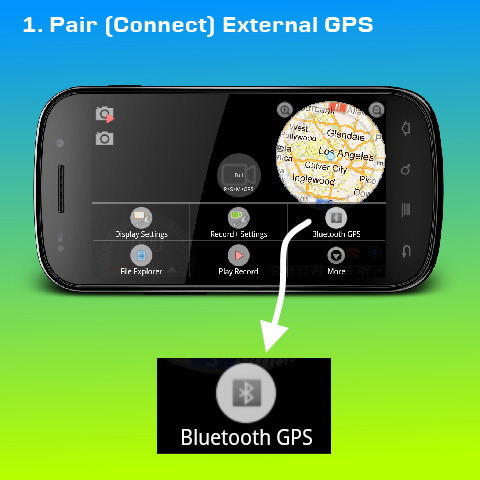 B) Connect Paired External GPS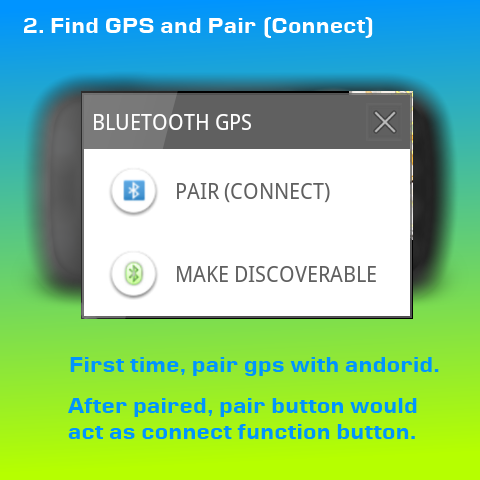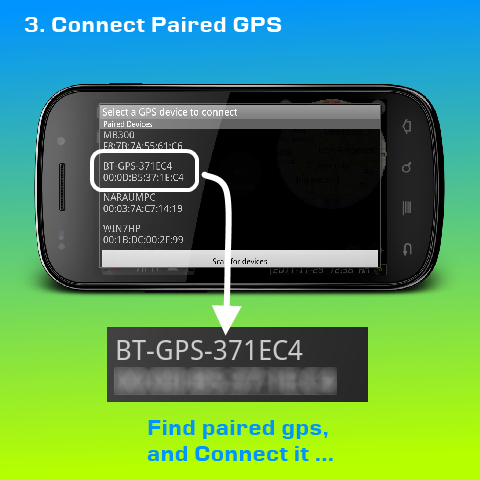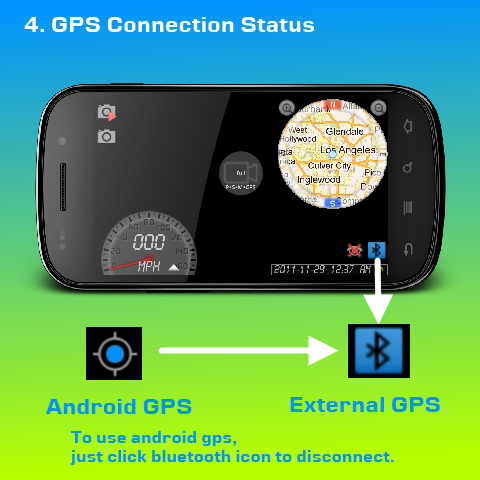 For video demo:
http://www.youtube.com/watch?feature=player_embedded&v=p_MMnufhwAM