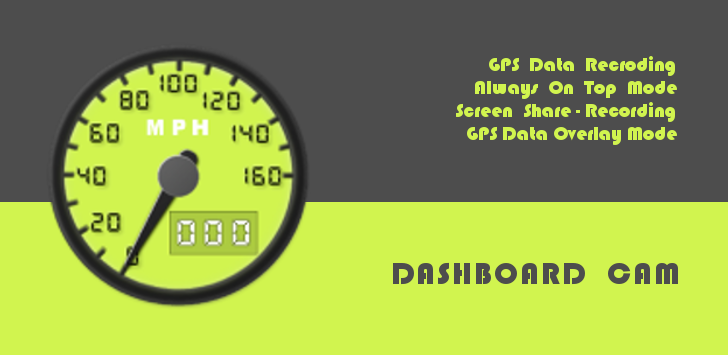 ABOUT APP and HELP
help_outline
Download app from google play store.
GENERAL HELP
help_outline
Dashboard Cam On Top Service Help
Media
How to use Dashboard Cam On Top Service.
1. Select data recording mode. (WARNING: Do not start video recording yet, gps only mode recording would be fine)
2. Open other app: Map, Navigator, or other your favorites.
3. Wait until GPS is locked, and then START gps/video recording.
4. To stop service, click the On Top Service notification item. Then click stop service button. Or, click STOP (X) button on the app.
* VIDEO RECORDING WARNING (BETA) * Please do not turn off, lock, or change screen orientation during the Video Recording. Android system will be locked and device may need to be reboot .
Visual Help and Information
Start and Stop On Top Service
Record GPS Data and Video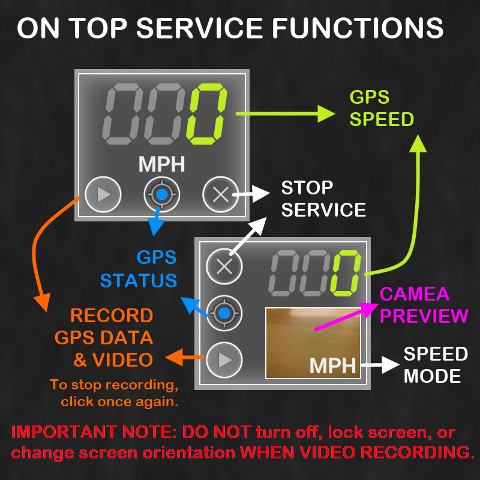 Using Other Apps While Recording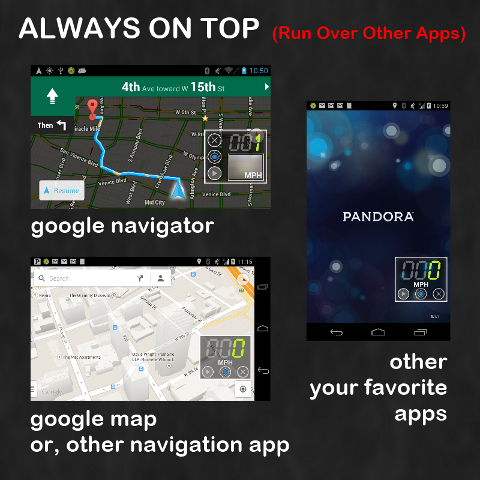 Dashboard Cam On Top Notification Message